Recent Posts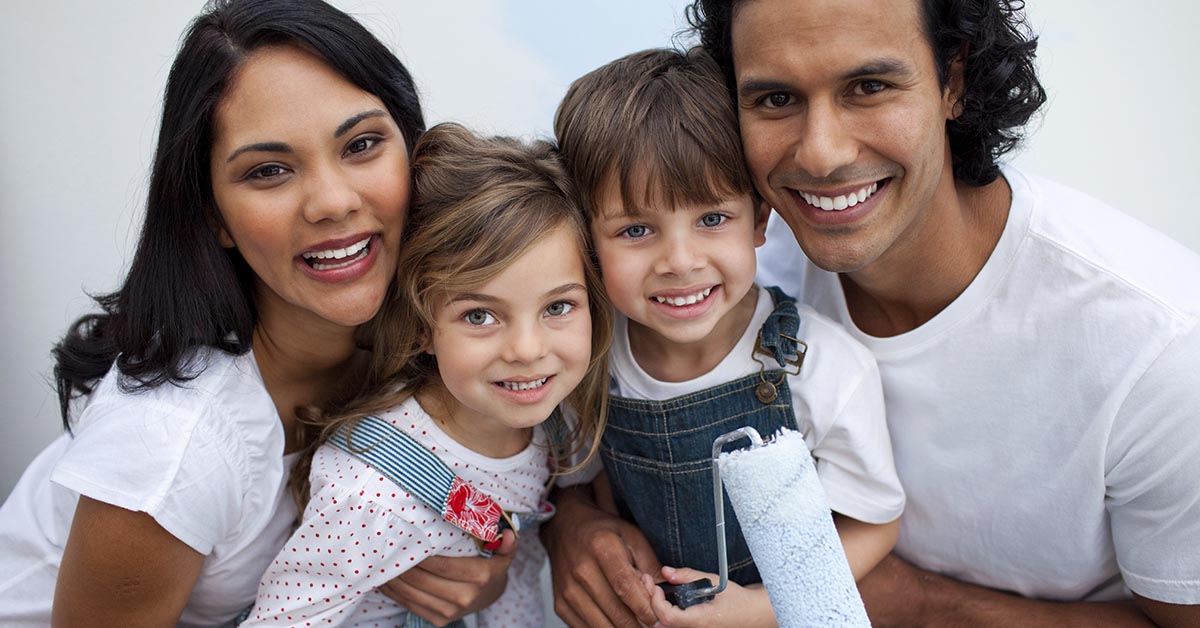 We tend to a large number of people in our Chesapeake clinic, and Dr. David N. Block Family Chiropractic has helped many people overcome a variety of health issues. Even so, a frequent worry that seems to prevent some people from pursuing treatment is whether or not chiropractic adjustments are safe. Luckily, according to three separate studies (out of many on the subject), the answer to this concern is a resounding: "Yes! Chiropractic is safe!"
Chiropractic is Safe, According to Australian Study
The first article(1) was published in Spine and involved 183 women and men between the ages of 20 and 85. Each person was affected by spinal pain, and half of the people received real chiropractic adjustments while the other half received two fake chiropractic adjustments. Data was gathered after each real or fake adjustment to see whether or not any unpleasant negative effects occurred as a result of the genuine chiropractic adjustments.
The authors found that none of the patients reported any serious negative side effects in any way after getting one or two sessions of chiropractic care. Some people did report that they got a headache (just 9% of people) or muscle stiffness (37%) after treatment, but the results were not serious.
Large US Survey Confirms that Chiropractic Adjustments are Safe
The next study(2), also published in the influential medical journal, Spine, was conducted in an effort to establish the safety of chiropractic. The study group was much larger as it involved just under 20,000 people. Each participant received chiropractic adjustments of the neck, with over 50,000 total adjustments for all patients.
Again, the investigators discovered no serious negative side effects. The authors computed the risk of total adverse reactions to be approximately six out of every 10,000 consultations or every 100,000 treatment sessions. Plus, just as with the first study, some individuals did report non-serious, milder, side effects such as dizziness (less than 2%) or a headache (4%), and this prompted the researchers to determine that "the risk of a serious adverse event, immediately or up to 7 days after treatment, was low to very low."
Chiropractic Adjustments are Safe for Your Children
This third research paper(3) is unique from the previous two pieces of research, as it concentrates on the safety of chiropractic care for kids. In this article, researchers investigated results reported by both chiropractors and parents involving 816 children who participated in 7,173 chiropractic adjustments.
Out of 5,438 chiropractic visits made for the kids, chiropractors answering the survey reported only three cases where there were adverse reactions. When parents were questioned, they indicated only two adverse side effects out of 1,735 visits. Furthermore, both chiropractors and parents reported "a high rate of improvement with respect to the children's presenting complaints."
Based on these three studies (and many more!), chiropractic care has been found to be safe and effective for everyone. To discover what chiropractic care can do for you, call our Chesapeake clinic and schedule an appointment today at (757) 436-5428.
References
Walker BF, Hebert JJ, Stomski NJ, Clarke BR, Bowden RS, Losco B, French SD. Outcomes of usual chiropractic. The OUCH randomized controlled trial of adverse events. Spine 2013;38(20):1723-9.
Thiel HW1, Bolton JE, Docherty S, Portlock JC. Safety of chiropractic manipulation of the cervical spine: a prospective national survey. Spine 2007;32(21):2375-8.
Alcantara J, Ohm J, Kunz D. The safety and effectiveness of pediatric chiropractic: a survey of chiropractors and parents in a practice-based research network. Explore NY 2009;5(5): 290-5.
Over the years, Dr. Block has helped many people in Chesapeake VA heal from chronic neck pain. This isn't surprising, as research demonstrates that chiropractic care results in major results for 94% of neck pain patients. But how does chiropractic contrast to other conservative therapies in the management of neck pain?


To answer this question, it's useful to look back at an interesting study from 2003 printed in the British Medical Journal. The paper compared a variety of conventional treatments and concluded that manual therapy was the most cost-effective option for neck pain.

Analysts from the Netherlands were concerned about assessing not only the costs associated with manual therapy but just how successfully manual therapy provided pain alleviation when compared to other treatment options. They randomly assigned 183 patients who were suffering from severe neck pain to undergo care from manual therapists (MT), physiotherapists (PT), or general practitioners (GP).

The patients who received manual therapy had the fastest improvement rate. After 7 weeks of treatment, 68% of the MT group had healed, compared to 51% of the PT group and 36% of the GP group. These variances in recovery rates were still statistically significant after 26 weeks but not after 52 weeks.

To calculate costs of treatment options, the researchers looked at direct costs including appointments with the healthcare provider and the costs of prescription drugs, along with indirect costs such as work absenteeism and travel time. The manual therapy group had significantly reduced costs, with patients spending only a third of the costs spent by patients in the PT and GP groups. Typically, manual therapy patients had about $611 in costs compared to $1773 in the physiotherapy group and $1885 in the general practitioner group (or 447 euros, 1297 euros, and 1379 euros, respectively). Only nine patients in the MT group reported missed work because of neck pain, compared to twelve in the PT group and 15 in the GP group.

The lowered cost likely stemmed from the fact that MT patients were using substantially less prescription medications and needed fewer treatment interventions as a result of quicker recovery rates. The researchers concluded that manual therapy,
A lot of people say they experience back problems after an auto collision.


A 2002 paper conducted by researchers at the Albert Einstein School of Medicine investigated the biomechanics of lumbar spine injury from rear-end collisions and found that the car seat is most likely the root cause in these types of injuries.

Your spinal column has an innate curved form that absorbs jolts and stress and also makes it possible for freedom of movement.

There are dozens, possibly even hundreds, of different styles of car seats with distinctive forms, covers, stiffnesses and geometries. If your car seat doesn't correspond to your spinal column precisely, the violent acceleration of the car seat during a crash can cause some areas of your spine to shift more than other parts.

This shearing motion can stretch or tear the ligaments of your spinal column, producing pain, swelling, scar tissue, neurological injury, and even long-lasting damage.

Chiropractic care is a proven, reliable way to help people with lower back pain, and we've been working with back pain patients in Chesapeake, VA since 1993.

If you have been in a car crash and have symptoms of back pain, Dr. Block is here to help. We can help pinpoint the root source of your problem and develop a treatment plan to help you reclaim your health. We've helped many patients in Chesapeake, VA recover from these sorts of problems.

Call our office today at (757) 436-5428 for an appointment or for more information.