Recent Posts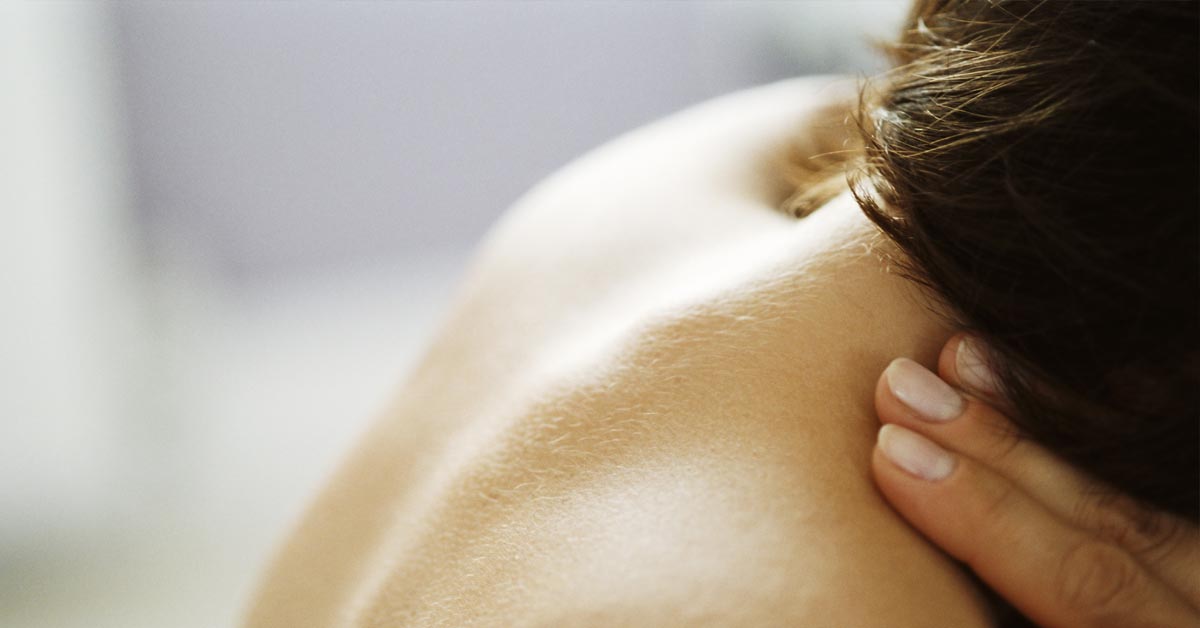 If you suffer with fibromyalgia, you are not alone, as Dr. David N. Block Family Chiropractic sees many patients with this particular syndrome in our Chesapeake chiropractic office. Actually, the Centers for Disease Control and Prevention (CDC) reports that roughly two percent of all adults in the US have fibromyalgia. Thankfully, chiropractic is one treatment option that can provide positive results.
In a medical study released in mid-2015, 215 women and men with fibromyalgia were evaluated based on factors ranging from pain to quality of sleep to the levels of depression symptoms and anxiety they felt. Then they were split into two groups with one group receiving a multi-modal therapy plan for three months and the second group receiving the same program plus chiropractic care (specifically, to the upper neck tissues) for the same length of time.
The individuals who received chiropractic adjustments in conjunction with the multi-modal therapy program reported greater benefits in all areas (pain, sleep, depression, and anxiety) at three months post-treatment when compared to the study patients who received multi-modal treatment without chiropractic. Additionally, those positive benefits were long-lasting as the individuals reported continued improvement one full year later.
Fibromyalgia can substantially reduce your quality of life, both mentally and physically. If you're struggling with fibromyalgia, we might be able to help.
You don't have to suffer! To see what Dr. David N. Block Family Chiropractic can do for your fibromyalgia, call our Chesapeake chiropractic office today.
Research
Fibromyalgia. Centers for Disease Control and Prevention. Retrieved from http://www.cdc.gov/arthritis/basics/fibromyalgia.htm on November 2, 2015.
Moustafa I & Diab A. (2015, July). The addition of upper cervical manipulative therapy in the treatment of patients with fibromyalgia: a randomized controlled trial. Rheumatology International;35(7):1163-74.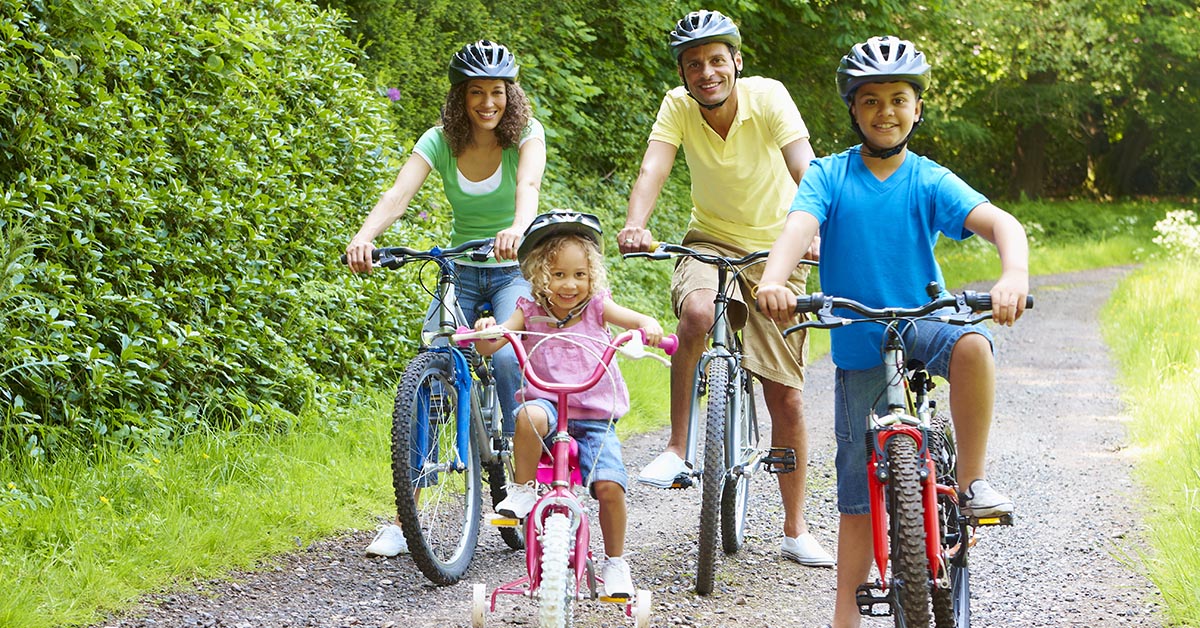 Asthma is a significant worry for many people in Chesapeake and for society as a whole, truly, since the Centers for Disease Control and Prevention (CDC) reports that this problem currently affects almost 19 million adults and 7 million children in the United States. A full-blown asthma attack likely means a hospital visit. Thankfully, Dr. David N. Block Family Chiropractic has helped many people in Chesapeake get relief from asthma symptoms.
The medical research confirms what we see in our practice. For instance, a study published in Clinical and Experimental Allergy evaluated 31 adult asthma patients after receiving four weeks of chiropractic adjustments. The authors reported that the participants who received chiropractic adjustments had a 34% decrease in asthma symptoms.
The Journal of Manipulative and Physiological Therapeutics published another asthma-based study, except this one involved children. In this article, the 36 participants ranged from 6 to 17 years in age and their asthma was regarded as either mild or moderate in severity.
After 12 weeks of chiropractic adjustments, as a whole, the patients reported a higher quality of life and a decreased level of severity. As a bonus, they also reported that they relied less on their bronchodilator and these positive effects lasted one year after chiropractic care was finished.
So, whether you're 7 or 70, if you have asthma attacks, be sure to contact Dr. David N. Block Family Chiropractic in Chesapeake and make an appointment today. We'll do what we can to help you breathe easier!
Studies
Asthma. Centers for Disease Control and Prevention.
Bronfort G et al. (2001, July-August). Chronic pediatric asthma and spinal manipulation: a prospective clinical series and randomized clinical pilot study. Journal of Manipulative and Physiological Therapeutics;24(6):369-77
Nielsen N et al. (1995, January). Chronic asthma and chiropractic spinal manipulation: a randomized clinical trial. Clinical and Experimental Allergy;25(1):80-8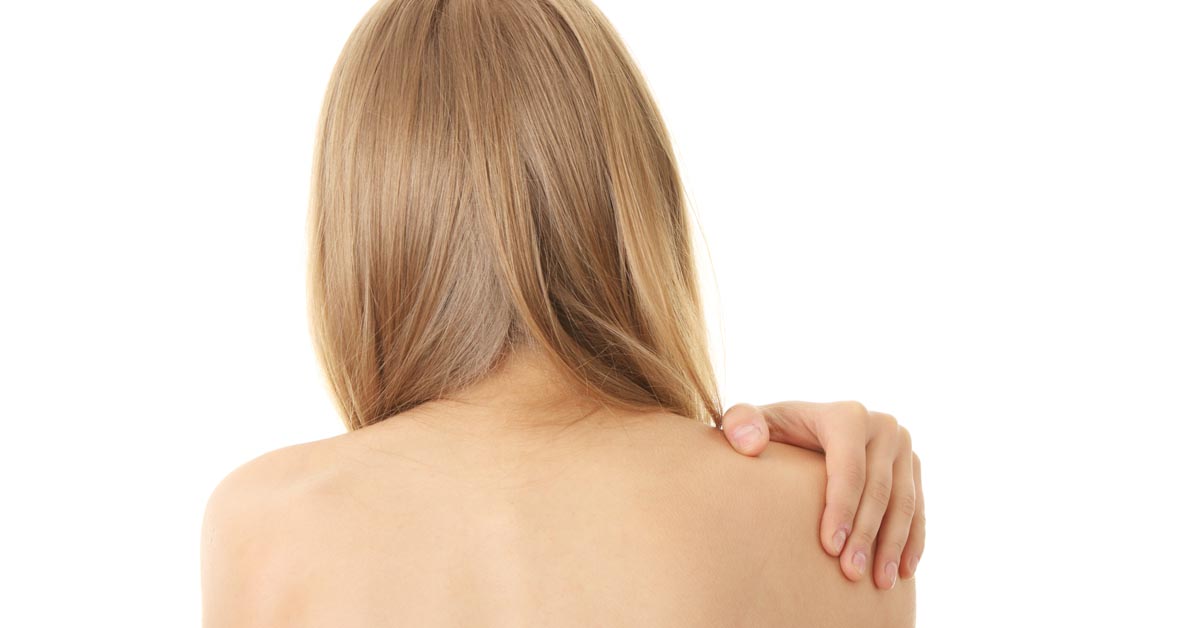 According to experts, roughly 5 percent of the population will experience painful problems like frozen shoulder syndrome at some point in their lives. That makes shoulder-related pain a common occurrence and one that Dr. David N. Block Family Chiropractic sees in our Chesapeake office on a regular basis.
Generally speaking, this condition is more prevalent for people in their 40s, 50s, and 60s, and it tends to affect women more frequently than men. While ice, heat, and gentle stretching can often times help relieve the pain, so too can chiropractic.
For instance, a study published in the Journal of Chiropractic Medicine looked at 50 patients with frozen shoulder who were given chiropractic care. The duration of care varied from 11 days to 51 days, with 28 days being the average.
The researchers found that almost all of the patients fared very well with chiropractic care. The authors found:
• 8 of the subjects reported 50-75 percent improvement
• 25 indicated improvement ranging from 75- 90 percent
• 1 participant had complete resolution of their frozen shoulder pain
Only one of the original 50 reported an improvement of 50 percent or less, so reports like this demonstrate just how beneficial chiropractic can be when it comes to decreasing shoulder pain and improving quality of life.
Let Dr. David N. Block Family Chiropractic help you ease your pain by contacting our Chesapeake office and scheduling your appointment today.
Resources
Murphy F et al. (2012, December). Chiropractic management of frozen shoulder syndrome using a novel technique: a retrospective case series of 50 patients. Journal of Chiropractic Medicine;11(4):267-272
We help a lot of men and women with back pain in our Chesapeake office, and Dr. David N. Block Family Chiropractic finds that many cases of back pain originate in the sacroiliac (SI) joint. Investigation shows that about twenty-five percent of all back pain begins in the SI joint, and now new research confirms what we have noticed in our office: chiropractic is an effective way to treat this pain.
In the study published in the Journal of Bodywork and Movement Therapies, 32 women with sacroiliac joint dysfunction were separated into two groups and asked to participate in one of two treatment therapies. The first group went through a chiropractic adjustment isolated to the sacroiliac joint, and the alternate group got an adjustment to the sacroiliac joint and the lumbar spine.
Researchers noticed greater improvements in both pain and movement immediately after treatment, two days post-treatment, and 30 days after for the group who had been given high-velocity low-amplitude manipulation to both the sacroiliac joint and the lumbar spine. This suggests that chiropractic therapy administered in these two areas offers both short term and continuing results for sacroiliac joint pain sufferers—even after just a single treatment session.
Therefore, if you are dealing with sacroiliac joint pain, or cope with back and leg pain and would like to find out whether your sacroiliac joint is the cause, a visit to our Chesapeake office may be the first—and best—step towards recovery. Give our office a call today at (757) 436-5428.
Kamali F, Shokri E. The effect of two manipulative therapy techniques and their outcome in patients with sacroiliac joint syndrome. Journal of Bodywork and Movement Therapies 2012;16(1):29-35.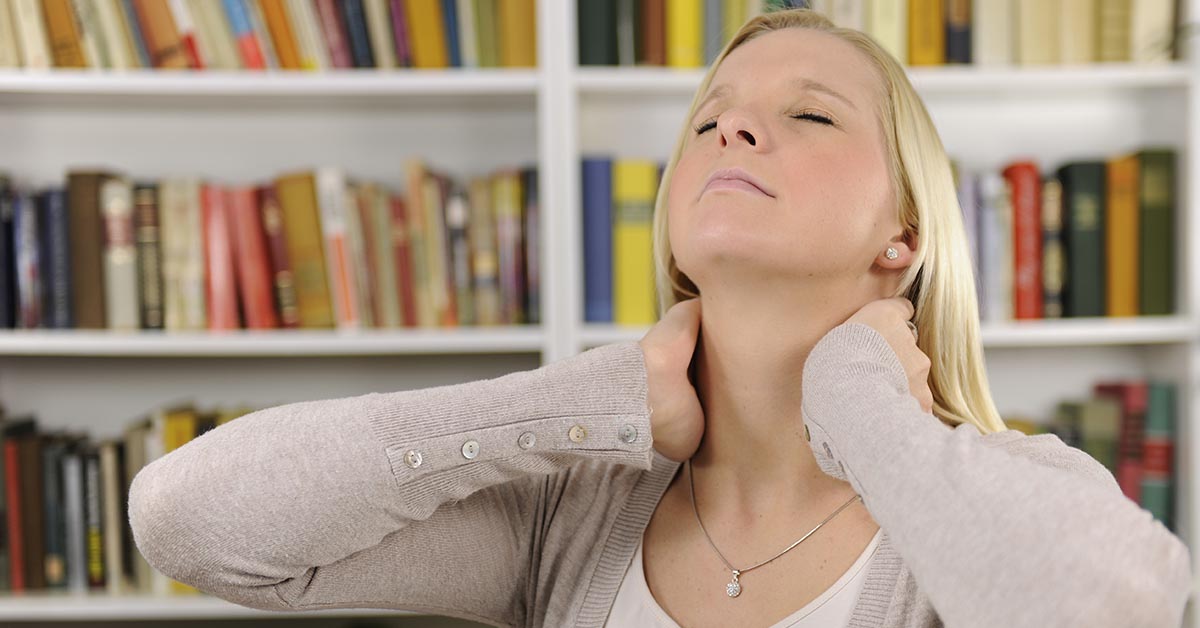 Of the over 2 million rear-end collisions in the United States annually, a significant number of folks find themselves experiencing chronic pain and disability. Some studies have shown that 1 out of 5 people are still in pain 12 months after a collision.
Dr. David N. Block Family Chiropractic sees many auto injury patients in our Chesapeake office, and we regularly see people who have been struggling for many years and have not been able to find relief. Dr. David N. Block Family Chiropractic has great success in treating these patients.
The Cause of Chronic Pain
During a collision, the structures of your spine can be stretched or torn. The injured area becomes swollen and irritated and sends pain impulses to the spinal cord and brain.
Pain tells your body that something is wrong, which tells the muscle tissues in the damaged area to contract to shield the area from further injury.
If the trauma isn't treated immediately, a negative cycle develops. The injured tissues keep sending pain signals and each time, your nervous system responds. This creates a feedback loop in your nervous system that specialists refer to as "central sensitization." Your nervous system actually becomes oversensitive to any kind of stimulation, causing chronic pain.
Dr. David N. Block Family Chiropractic is able to help this kind of problem, as chiropractic care is a proven way to restore your nervous system's healthy functioning. Research shows that chiropractic is effective at relieving pain from auto injuries and shows that chiropractic in fact has positive effects on the pain centers of the brain.
If you live in Chesapeake and have been in a crash, you don't have to suffer with chronic pain. Give Dr. David N. Block Family Chiropractic a call today at (757) 436-5428 for a consultation or appointment.
Ferrari R. A prospective study of the 1-year incidence of fibromyalgia after acute whiplash injury. Rheumatic & Musculoskeletal Disease 2015; doi:10.1136/rmdopen-2014-000007.
Stone AM, Vicenzino B, Lim EC, Sterling M. Measures of central hyperexcitability in chronic whiplash associated disorder - A systematic review and meta-analysis. Manual Therapy 2012;18(2):111-7.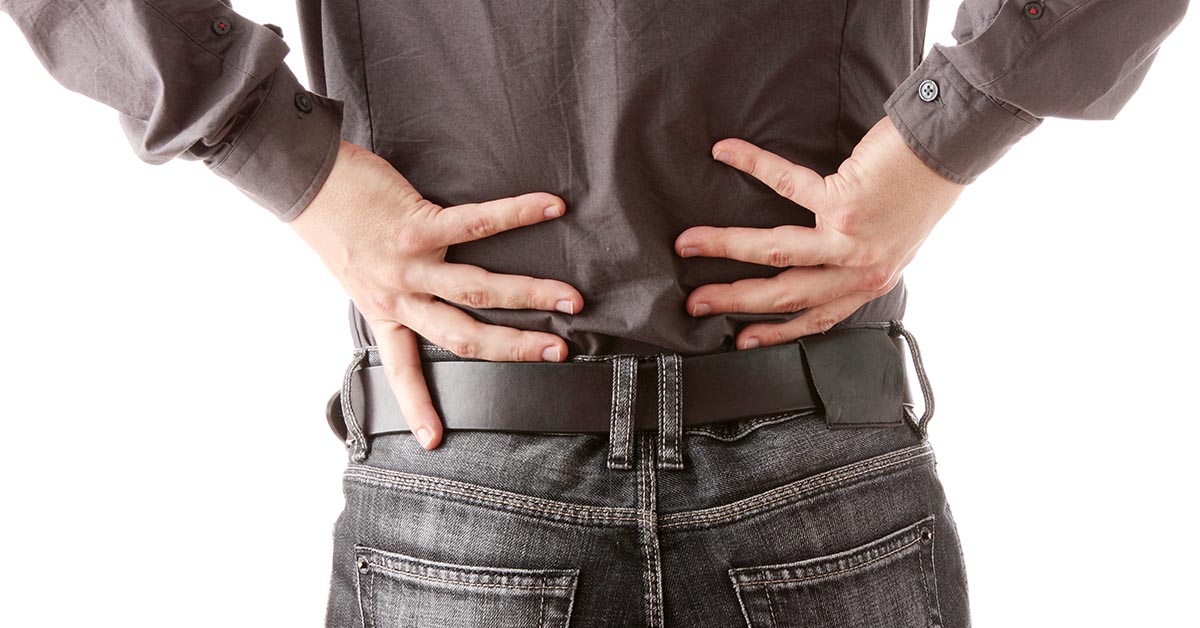 Chiropractic is centered on the philosophy of enabling your body to heal naturally through spinal adjustments and lifestyle changes that encourage wellness. For Dr. David N. Block Family Chiropractic, this involves working to reestablish your body's healthy performance to prevent the need for drugs or surgical treatments. We see that many of our Chesapeake patients are pleased to find a natural answer for their health issues.
One advantage of chiropractic care is that it helps people reduce or eliminate the use of drugs. Prescription medications are frequently issued to individuals who have back soreness. This is such a serious crisis that the American Academy of Neurology (AAN) issued a news release stating that opioid (painkiller) risks outweigh the benefits when administered for back pain.
Some of the most well-known narcotics, according to the National Institute on Drug Abuse, include hydrocodone (Vicodin), oxycodone (OxyContin and Percocet), morphine, and codeine. Data presented by the AAN mention the fact that roughly half of the patients taking these types of substances for a period of three months are still on them five years later. This can further complicate the difficulty of back pain and healing, particularly if an opiate addiction occurs.
Compare that to chiropractic care which incorporates natural healing and the benefits are crystal clear. While a pill might be helpful at briefly suppressing the discomfort of a health problem, it's not a long-term solution to the problem. Drugs don't mend your injured back; it will only cover up the pain.
Dr. David N. Block Family Chiropractic will first examine you to get to the source of your back pain and then work with you to solve the problem -- without any risky medications.
If you're ready for relief of your pain, naturally, give our Chesapeake office a call at (757) 436-5428 to make an appointment with Dr. David N. Block Family Chiropractic.
References
Risk of opioids outweigh benefits for headache, low back pain, other conditions. American Academy of Neurology;September 29, 2014.
What are opioids? National Institute on Drug Abuse. Retrieved from http://www.drugabuse.gov/publications/research-reports/prescription-drugs/opioids/what-are-opioids