Dr. Erin A. Callahan, DC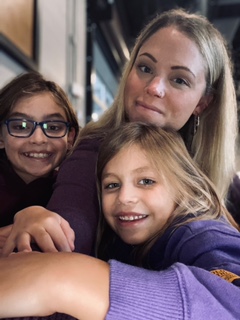 ​Dr. Callahan was born in Charleston, South Carolina to a Navy family and moved around a bunch before settling into the Hampton Roads area and becoming an alumni to Kellam High School locally. She joined the United States Air Force right out of high school and earned an Associate of Arts degree specializing in Arabic Linguistics. Dr. C earned her Bachelor of Science degree in Kinesiology from Louisiana State University before earning her Doctor of Chiropractic degree from Life University College of Chiropractic in 2019. Dr. C continued her education through ICPA and Epic Pediatrics communities to further her prenatal and pediatric expertise.
Dr. Callahan is dedicated to serving the families of Hampton Roads through several subluxation-based techniques including Full Spine, Diversified, MC2, and Webster. She is passionate about the birthing community experience, providing a safe and fun experience for your children, and holistic health for the entire family.
Dr. Callahan and her husband John married in 2008 after meeting each other while serving in the military. They have two children, Liam and Lana, who are also living the chiropractic lifestyle and will hopefully join the ranks someday. You can find this family at the beach, kayaking, hiking, or camping during their free time together.
Dr. Callahan is a member of the Unified Virginia Chiropractic Association, ICPA, and is licensed by the Virginia Board of Medicine.